Innovation
Energized by change.
Innovative technologies. Innovative mindset.
We're always investigating new technologies and approaches that help us achieve more for our customers.
The innovation advantage.
In today's construction industry, timelines are tighter, building systems are more complex, logistics and communications are software driven – it's a demanding and exciting time. We lean in to these changes, but we also stay focussed on outcomes that matter most: increased efficiency, cost savings, and exceptional quality.
Here are some highlight innovations we've incorporated into our workflow, to our customers' advantage: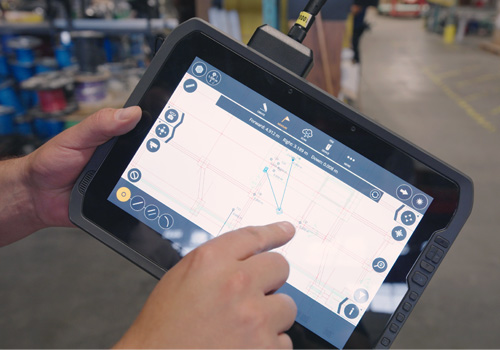 Digital Modelling
When we're asked to retrofit an existing space, we use the latest scanning technology to generate 3D digital models with pinpoint accuracy. We refine the models by adding detail about the electrical and other systems, resolving clashes before the work starts to streamline the process and reduce the risk of surprises.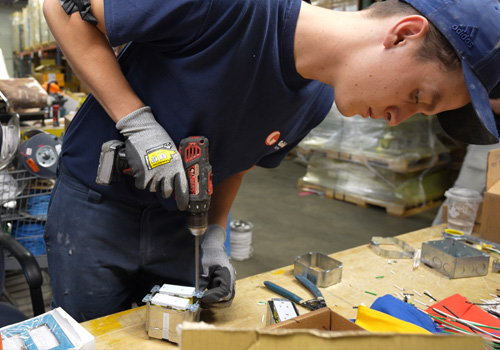 Prefabrication
We analyze every project to determine specific ways of integrating prefabrication into the construction and installation process. Offsite assembly of selected electrical components can bring significant benefits, including improvements to logistics, waste management, workplace safety, quality control, and safeguarding of materials, as well as quicker project delivery.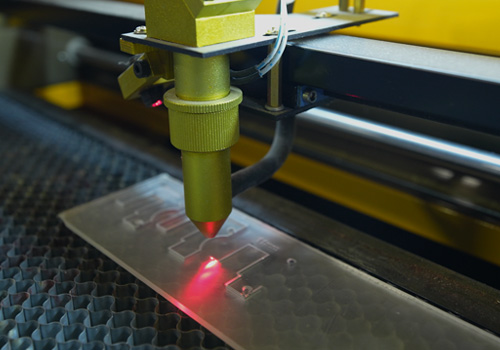 Prototyping
Guild has the technology and in-house expertise to design custom solutions for specific electrical configurations and then use 3D printing to create prototypes for evaluation. It's a one-stop-shop for resolving construction issues, whether they're straightforward or complex.
Building the future.
It's not just what we do that's innovative, it's what we build.
Responsive control.
We're experts in the sophisticated electrical systems that bring efficiencies and precision control across many different applications.
Intelligence at work.
There's increasing complexity to the operations of all industrial, commercial, and institutional buildings. Smart infrastructure provides the nervous system that ensures a building is living up to its potential.
New ways to move.
Urban centres increasingly rely on improved transit to get people where they need to go. Accessible real-time data keeps everything moving and integrates the different elements of complex transportation networks.
Sustainable Construction
Innovation leads to good business outcomes, but it can have important social value as well.
Sustainable construction is a trend we believe in. Over the last decade, we've proudly contributed to many projects designed for sustainability - some are LEED certified, some meet the WELL Building Standard™, and others satisfy the Toronto Green Standard. Our sustainability efforts encompass many practices:
Sorting and diversion of construction materials and debris into recycling programs
Selection of low-VOC materials
Preference for suppliers who provide locally-sourced materials
Use of electronic communications instead of paper whenever possible
Reuse of packaging and containers in our internal supply chain
Job scheduling and grouping to minimize fuel use
Some construction materials unavoidably pose a threat to the environment, and we always deal appropriately and responsibly with any material that has special disposal requirements. At all levels of our organization we seek out ways of reducing our impact on the environment, and we invite suggestions from customers, suppliers, and our own employees that help us achieve this objective.
We're always improving.
Successful innovation requires ongoing investment in new ideas and emerging technologies.
EPDS
For our Expedited Product Delivery System (EPDS), we've created a 20,000-square-foot prefabrication facility, equipped with 3D modelling and printing technologies and laser cutting tools. We're fully able to assemble and store selected electrical components as needed in a controlled environment.
Civil Electrical
One of the key factors that makes Guild unique is our ability to self-perform the excavation, backfill, concrete and re-enforcing of all electrical outdoor civil scopes of work. We also design and fabricate custom concrete products such as curbs, manhole rings, and adapters.
Communications
Guild is a value-added reseller and certified installer for all the major brands of communications wiring systems, and we use IBEW-trained technicians and communications electricians to do the work. We also install and test fibre optic cable in-house.
Pavement Marking
As one of the largest pavement marking contractors in Ontario, we make it a priority to stay innovative, from our state-of-the-art trucks, equipment, and materials, to our detailed and focused project management systems.
Safety & Training
We're proud to be a certified COR 2020 employer. We staff a dedicated safety and training department to ensure that all our employees have access to ongoing, expert-led orientation and upgrade sessions directly related to their workplaces and responsibilities.
BIM
We have full proficiency with Building Information Modelling (BIM) technologies, using the latest version of Revit as our modelling software and Navisworks for interference and coordination. In many cases our field supervisors do the foundational work of model creation, an innovation that allows us to incorporate the nuances of actual construction from the beginning. Our in-house BIM team then makes detailed refinements as required.
Logistics
We use a variety of the latest digital technologies for detailed coordination of every aspect of our workflow from field to office: estimating, project management, accounting, purchasing, and workplace safety. This gives us real-time, centralized control over the distribution of information, materials, equipment, and labour for all our active projects.
Challenging projects bring opportunities for inventive solutions.